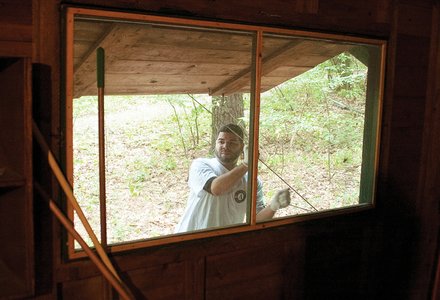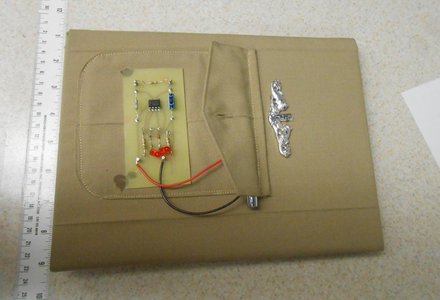 Tue

Wed

Thu

Fri

Sat

Latest stories
New Scotland officials are eyeing town employees to complete a portion of the New Salem Water District project after one contract garnered no interest.
Guilderland school district officials were recently notified a high school student was diagnosed with MRSA. The student is receiving medical care and is not contagious, according to the district.

Snyder to leave post after school year; school board member resigning
Teresa Thayer Snyder is ready to step down from her leadership post at Voorheesville school district following a life-changing year.

AmeriCorps volunteers pitch in to spruce up, enhance county park
Lawson Lake County Park got an overdue makeover, with hundreds of volunteers coming together to help out and celebrate the 20th anniversary of AmeriCorps.
Delmar Democrat says her interests, experience make her a good fit for Surrogate Court judge
Following a last-minute signature campaign to appear on the ballot, Stacy Pettit has won her Democratic primary bid for Albany County Surrogate Court judge.
NYCLU threatens lawsuit on revised statute after prior court victory
Albany County legislators are hoping their new cyberbullying law sticks, but a legal challenge has already been threatened.
Concerns about Lyme disease, other incidents fuel approach
The Bethlehem Deer and Tick Borne Disease Committee launched a new online survey for residents to provide further community input on the issue of the town's deer population, along with the pests they carry.
Local officials are shaking their heads after a member of the Navy brought what appeared to be an improvised explosive device through a checkpoint at Albany International Airport.

Street fair celebrates the vibrancy of downtown Albany neighborhood
An outdoor block party in the Pine Hills area of Albany sets itself apart with its family-friendly vibe and activities for kids and adults.
Community can send off the season at Fall Festival hosted by St. Thomas in Delmar
The parish and school of St. Thomas the Apostle Church in Delmar have joined together to hold the congregation's first community Fall Festival.

Bethlehem supervisor floats possibility of combining resources with Guilderland
Guilderland and Bethlehem may soon be in talks to merge their telecommunications operations.
McCoy pushing instead for a ban on the open display of tobacco products in pharmacies
Despite vocal support for Local Law D at a recent public hearing, on Wednesday, Sept. 10, Albany County Executive Dan McCoy vetoed the legislation that would ban tobacco sales in pharmacies in Albany County.

A pilot and flying instructor were both pronounced dead after a small plane crashed on the CSX Railroad property in Selkirk last Monday evening.

Denman rushed for three touchdowns in Blackbirds' victory
The first Friday night football game in Watervliet did not go the way the Cannoneers planned.