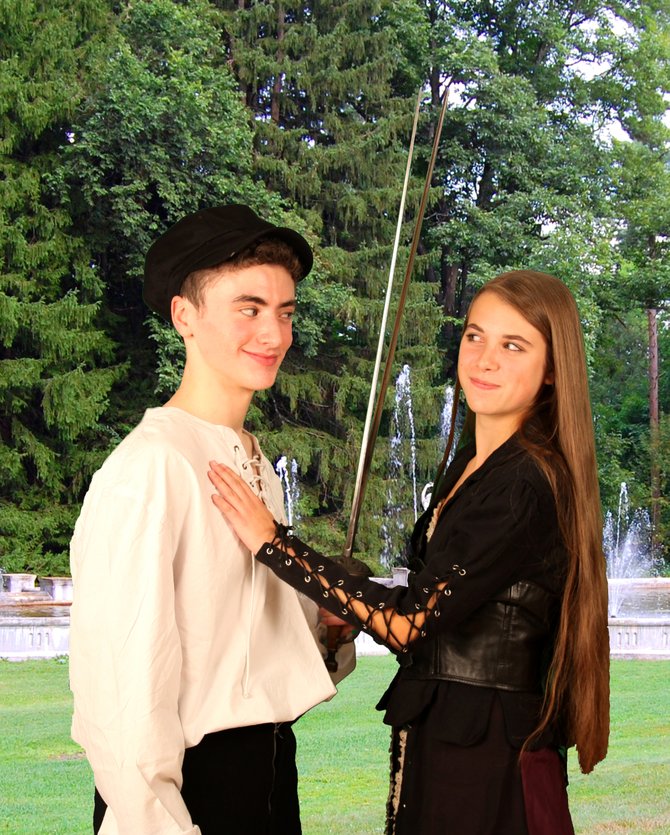 BETHLEHEM — A Shakespearian production might be a long-running tradition at Bethlehem Central High School, but this year students are staging a different take that might make the Bard's work more relatable.
For the 24th consecutive year, Director James Yeara will produce a Shakespearean play through the high school's Theatre Without a Net program. This winter's production is the beloved comedy "Twelfth Night," selected as usual by students last summer.
"'Twelfth Night' is a minor classic in that it's so solid a play that it can be done year after year and always be different," Yeara said. "This is the fifth time that I've directed it here."
This year's rendition of the play will greatly reference the theme of time. Using a projection screen, a giant Victorian pocket watch will be seen in the background and as the hands move, the characters will move through time. The play will begin with characters in period clothing and will eventually work towards the 1960s, "with a psychedelic score to match the visuals."
"We've set it in around 1968 and we'll be using sort of the Andy Warhol pop art," Yeara said. "So I've set it in an unusual place, but we think it functions."
"Twelfth Night," also known as "What You Will," is set during the Christmas season and is a romantic comedy about a girl disguising herself as her own twin brother, who is believed to be dead, in order to find work. She soon falls in love with her male employer, and eventually shows her true identify.
Maddie Grisaru, a junior playing the character of Maria, a young servicewoman, said she believes the modern interpretation will help audiences to better understand the language of the play, which is being kept intact as Shakespeare intended it.
"A lot of people coming in who haven't been exposed to Shakespeare on a regular basis, will not understand that language, which tells such a beautiful story," she said. "So when you put it in a modern setting, it will give audiences a much better perspective."
(Continued on Next Page)
Prev Next
Vote on this Story by clicking on the Icon