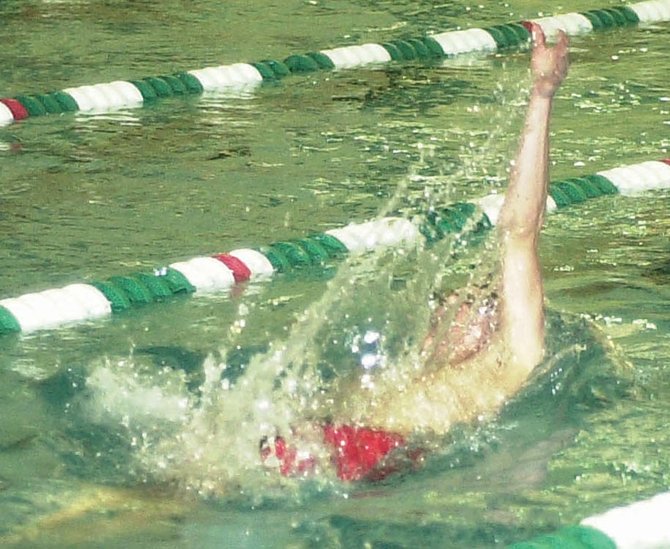 Winter
• The Voorheesville girls basketball team gave eventual state champion Hoosic Valley a battle before losing 36-28 in the Section II Class C finals.
Morgan Anderson's three-pointer in the third quarter gave Hoosic Valley an 18-16 lead, and Cassidy Chapko added five clutch free throws to keep the Lady Indians in front.
Sarah Madden scored a team-high seven points for Voorheesville, which was seeking its second consecutive Class C title.
• In Class B, Ravena-Coeymans-Selkirk reached the Sectional semifinals before losing to Colonial Council rival Watervliet 49-43. Samantha Randio had 18 points to lead the Lady Indians.
• On the boys basketball front, Bethlehem and Guilderland lost in the Class AA quarterfinals. Troy defeated Bethlehem 54-44, while Bishop Maginn knocked out Guilderland 49-40.
The Troy-Bethlehem game became better known for the injury suffered by Flying Horses center Javion Ogunyemi than for the final score. Ogunyemi dislocated his ankle early in the second quarter and was lost for the remainder of the playoffs.
Guilderland's offense struggled in the Dutchmen's loss to Bishop Maginn. Leading scorer Cameron Dobbs was limited to 14 points, nearly half of his regular season scoring average.
• Bethlehem's Matt Crawford grabbed a public school title in the boys 600-meter race at the state indoor track and field meet. Crawford finished with a time of 1:20.62, less than a tenth of a second ahead of Colonie's Giancarlo Sainato.
Guilderland's Joseph Cornell was part of the Section II sprint medley relay team that placed second in the intersectional race with a time of 8:57.40.
• On the wrestling front, Ravena-Coeymans-Selkirk's Alex Soutiere got to the Division II finals in the 285-pound weight class at the state tournament. Soutiere was pinned by Beekmantown's Hayden Head 47 seconds into the second period to place second.
• Alex Lednev came up big for the Bethlehem boys swim team at Sectionals. The senior was named the Most Outstanding Performer in Division 1 after winning the 200-yard individual medley and 100-yard breaststroke titles, as well as leading the Eagles' 200-yard medley relay team to a Sectional title.
(Continued on Next Page)
Prev Next
Vote on this Story by clicking on the Icon