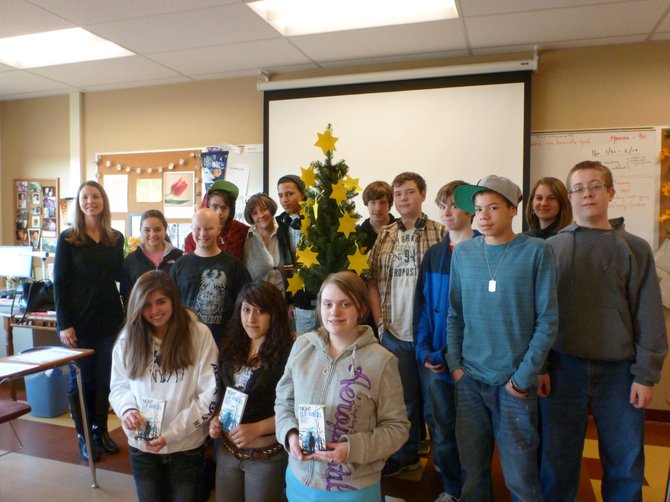 GUILDERLAND — Elie Wiesel's famous novel "Night" is not required reading in the 10th-grade curriculum, but every few years Guilderland English teacher Amy Salamone pulls it out to teach to a class she feels will be moved by the story.
This school year, one of her classes decided they were so touched they had to do more.
"This was the first time one of the classes wrote to the (Elie Wiesel) Foundation," Salamone said. "It was really their idea. I need to give them credit."
"Night" is a book by Wiesel about the experiences shared by himself and his father within German concentration camps during the Holocaust. Although the book is rather short at just over 100 pages, it is considered one of the most important works of Holocaust literature and is part of a trilogy consisting of "Night," "Dawn," and "Day" relating Wiesel's experiences.
After reading the book, students found the story to be much different from what they learned about the Holocaust in history class.
"It was really tough to read because of all of the horrific events that happened," said 15-year-old Tristan Komaromi. "It was a lot more graphic (than what is taught in class). I could actually visualize what happened."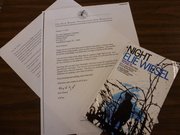 Another student, Mark Shepard, said history class is great for learning the facts of what happened during the Holocaust, but is void of the emotion contained in the stories.
Many students had trouble comprehending the actions of the Nazis and were shocked to learn of the meaningless loss of life in the gas chambers, of families physically fighting each other for food and people being made to dig their own graves before they died.
The group struggled with how sad the story was and wanted to do something to inspire hope. Having read excerpts of Anne Frank's "The Diary of a Young Girl," they thought of a tree — a hope tree.
(Continued on Next Page)
Prev Next
Vote on this Story by clicking on the Icon