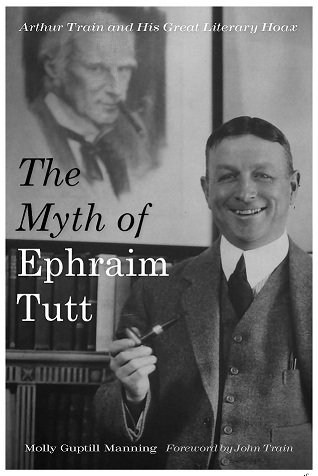 CAPITAL DISTRICT — Literary hoaxes have always been touchy topics for bibliophiles, and author Molly Guptill Manning hopes to finally put one to rest in her first book.
"The Myth of Ephraim Tutt, Arthur Train and his Great Literary Hoax" explores the controversial story of Ephraim Tutt, a fictional attorney from a popular 1920s book series by Arthur Train. Train, whose stories centered on Tutt as a spirited lawyer helping defenseless or poor victims in court, quickly became a best-selling fiction author. But in 1943, his devoted fans grew wildly confused when "Yankee Lawyer" was published as Tutt's apparent autobiography.
"(Train) copyrighted it under Ephraim Tutt. He went through (his own) family photos … put these photos in the book to make it look like (Tutt) was a real person," Manning said. "People started to wonder if he was a real person."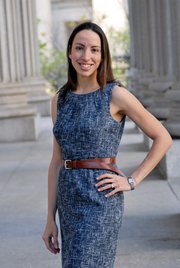 Due to Tutt's strong spirit and constant help to the public in Train's stories, people started writing letters to the publishing company saying how Tutt "renewed their faith in humanity," Manning said.
"He always gave people hope. During the Great Depression, he led this life that he didn't need much to be happy," Manning said.
Yet with the new autobiography, readers couldn't decipher whether Tutt was real or not, and some began to even question if Train was real. Manning said some people thought Tutt was the writer and Train was the fictional character. About six months after the autobiography came out, Train came clean and said it was fake. People were mostly upset because the book had been marketed as nonfiction, Manning said.
"Some people thought Train was lying and trying to take credit for a book that Tutt had written," Manning said. "They came up with crazy explanations. One lawyer got so upset that he sued for fraud in 1944."
(Continued on Next Page)
Prev Next
Vote on this Story by clicking on the Icon