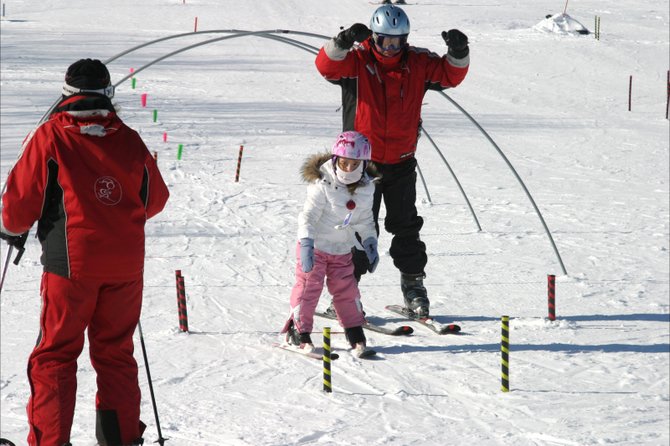 CAPITAL DISTRICT — Each year, as the air turns crisp and winter approaches, the Capital District's favorite skiing destinations prepare to make snow to start the season before natural flakes begin to fall.
It has become a necessity for many area mountains to begin making snow in the fall, as hitting the slopes over Thanksgiving weekend has become a tradition for families looking for outdoor adventures instead of shopping centers. A stable opening weekend can also portend success in the rest of the year.
Staff at Gore Mountain began making snow before Election Day, with the intent to open on Friday, Nov. 23. After acquiring 160 high-efficiency tower guns to help produce snow in 2011, Gore spokeswoman Emily Stanton said several more were purchased this year with three additional grooming tractors.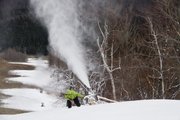 "Snowmaking all depends on the weather," she said. "We've learned our lesson and this year we're starting earlier than in the past."
About 2 feet of snow is needed to cover the 37 acres of terrain to make skiing optimal at Gore. So far, only 70 snow guns have been needed as temperatures have been falling into the teens at high altitudes.
Whiteface Mountain in Lake Placid has also started to make snow with the intent on opening after Thanksgiving. Whiteface Mountain is operated by the same management group as Gore.
"We've had some ideal snowmaking temperatures," said Whiteface spokesman Jon Lundin. "Obviously the weather last year affected our numbers. The previous year was a banner year for snowmaking and last year we just didn't have it."
Snow is being made on two trails so far, Lower Valley and Fox, with more expected to be white by the end of the month. Lundin said because of public demand, new snow guns have also been installed on Hoyt's High Trail on Lookout Mountain. The trail was cut in 2008, but had been left to be covered naturally.
(Continued on Next Page)
Prev Next
Vote on this Story by clicking on the Icon