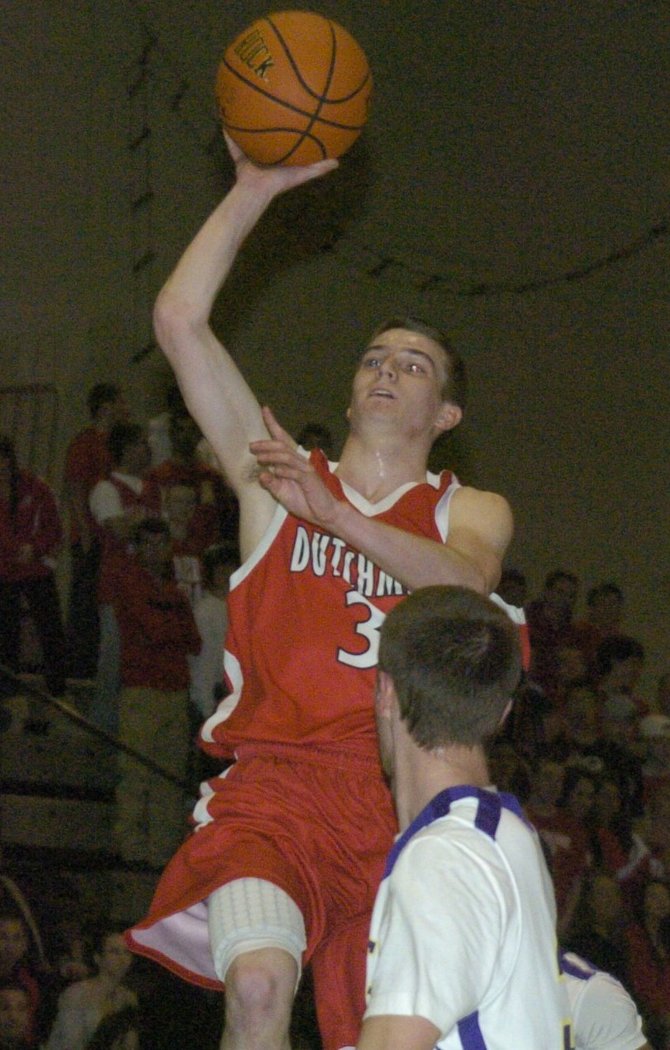 TROY — Christian Brothers Academy received a late night wake-up call against Guilderland.
The Brothers out-scored the Dutchmen 30-16 in the second half to pull out a 55-41 victory in the final Section II Class AA boys basketball quarterfinal game played Saturday night at Hudson Valley Community College.
The game didn't start until nearly 9 p.m., as it was the last of six Sectional games played at HVCC. The day started with two Class C games before the first of four Class AA quarterfinal contests began shortly after 3 p.m.
Guilderland (13-7) seemed to have more energy than CBA (18-2) in the first half, as the Dutchmen traded baskets with the Big 10 champions. Even so, the score was tied at 25 going into halftime.
"Guilderland is a really tough match-up for us," said CBA coach Dave Doemel. "They're very disciplined, they're very well coached and they play tough defense."
Guilderland scored the first two points of the third quarter to take a 27-25 lead. But CBA went on a 10-0 run to pull ahead by eight points, and the Dutchmen never threatened again.
"They caught us sleeping on defense in the first half, but I was happy to see our kids make the necessary adjustments in the second half," said Doemel.
"It's a good team," said Guilderland coach Ron Osinski. "We gave them our all. We didn't die out there. We held them to 50-something points. We just couldn't get anything to fall in the second half."
Greig Stire led a balanced CBA attack with 11 points. Tyrell Ramsey contributed 10 points, while Drew Brundige hit a pair of three-pointers in the fourth quarter on his way to a nine-point night.
"Coach just told us to slow it down (in the second half) and look for open shots," said Stire.
Marc Dumoulin netted 16 points, and Vincent Simeone added 14 points for Guilderland.
(Continued on Next Page)
Prev Next
Vote on this Story by clicking on the Icon