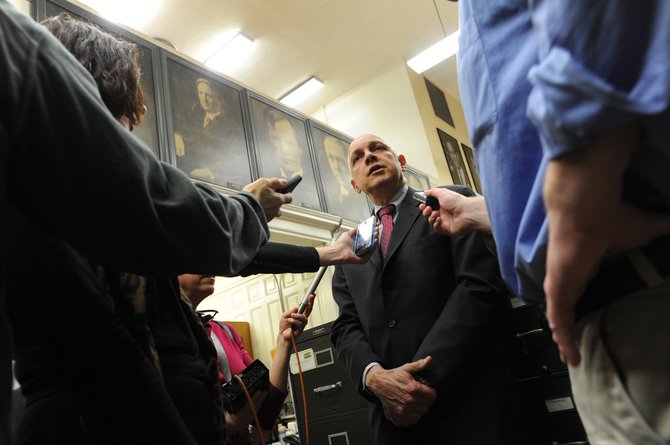 CAPITAL DISTRICT — Public schools are in the budget limelight as local lawmakers call on Gov. Andrew Cuomo to modify aid distributions guidelines, while at the same time the state's largest teachers union is suing to challenge the constitutionality of the state tax cap law.
New York State United Teachers President Richard Iannuzzi said every student deserves to receive a quality public education, but the tax cap inhibits school districts from this standard.
"In challenging the constitutionality of the tax cap, we are fighting for that principle," Iannuzzi said, "just as we are fighting for the democratic principles of 'one person, one vote' and for the right of citizens, through local control of their schools, to determine for themselves how much they want to spend on their own community's schools."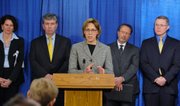 NYSUT filed its lawsuit Wednesday, Feb. 20, the same day Capital District legislators called for increased state aid to school districts facing the possibility of becoming fiscally insolvent.
Senator Cecilia Tkaczyk, a former Duanesburg Board of Education president, said Cuomo has led initiatives to improve the state's economy but properly funding education is a key element to ensuring progress.
"A strong, well-funded public education system is absolutely necessary to prepare the next generation of New Yorkers for the high-tech jobs of the future," Tkaczyk, D-Duanesburg, said. "The proposals we're making today will provide an investment in our children, without adding to the crushing burden faced by property taxpayers."
The lawmakers' letter to the governor proposed "equitable" restoration of gap elimination aid cuts by reallocating $203 million in Fiscal Stabilization Funding, $50 million in efficiency and performance improvement grants, funds targeted for bullet aid and any unused funds from 2012-13 competitive grants. They called for GEA restoration formulas to be adjusted to more fairly distribute funds.
Outside of GEA restoration, the letter requested $350 million in additional school aid funding, with priority for high- and average-need districts.
(Continued on Next Page)
Prev Next
Vote on this Story by clicking on the Icon