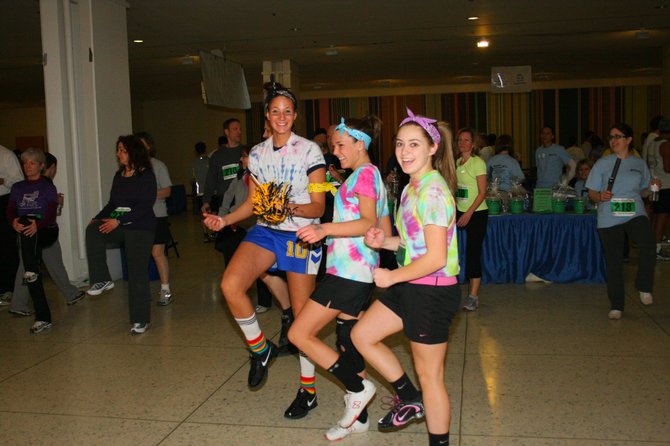 ALBANY COUNTY — Running up 42 flights of stairs will make pretty much anyone out of breath, but for those living with cystic fibrosis, experiencing that tightness in the lungs is just part of a normal day.
That's why for the past 24 years, thousands of people have joined with the Cystic Fibrosis Foundation of Northeastern New York to run up the 809 steps at the Empire State Plaza's Corning Tower to raise money to fight the disease and spread awareness of it.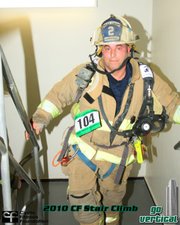 "It is a challenge," Cystic Fibrosis Foundation Executive Director Donna Clark said. "When you reach the top … you have the feeling similar to what it feels like to have CF. It's taxing on your lungs to be that high up."
Cystic fibrosis is a genetic disease that causes a thick, sticky mucus to build up in the lungs and the pancreas, which eventually infects the lungs. People with cystic fibrosis live to an average of 38 years old, Clark said.
This Thursday, March 7, from 6 to 9 p.m., marks the 25th anniversary of the annual Stair Climb at the Plaza, which is the oldest CF stair climb in the country. It has drawn about 200 participants each year, who over 24 years who have climbed a more than 3.8 million steps combined and raised almost $1 million to help fund research to find a cure for CF.
Climbers include individuals, relay teams and firefighters in head-to-toe firefighting gear. Participants pay a flat fee and then must raise a minimum of $125 for the run by signing up sponsors. Money from the event goes to supporting the CF Care Center at Albany Medical Center, which is the only CF care facility in the Northeast between Montreal and Westchester County.
"Our mission is to fund the science that will bring us new drugs to cure the disease," Clark said. "Last year, Kalydeco (became the) first drug of its type that corrects the problem at the cell, which is earthmoving for people with CF. However, there are so many mutations of CF, this drug only affects 4 percent of people with CF. (But) 4 percent of people with CF have a new life because of this drug."
(Continued on Next Page)
Prev Next
Vote on this Story by clicking on the Icon