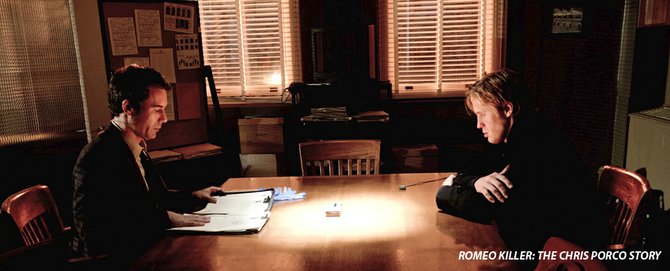 BETHLEHEM — Update: A news release from the Lifetime network says their original movie about the Porco murder case will air as planned this Saturday, after a ruling was issued today in the New York State Appellate Division, Third Department. The movie is now being touted as "the movie Christopher Porco doesn't want you to see." The airing of the movie was halted Tuesday after a supreme court judge issued an injunction.
Justice Elizabeth Garry of the Appellate Division of State Supreme Court Justice stayed the order, according to court documents. A future hearing has been set for the restraining order.
Lifetime said immediately following the movie, the network will air "Beyond the Headlines: The Real Romeo Killer," which gives viewers the opportunity to meet the real-life characters involved in the "headline-making, shocking true-crime tale." The network said the one-hour special will feature "exclusive interviews with Porco, his ex-girlfriend and the Police Department's former lead investigator on the case."
Earlier story:
The Lifetime Network movie set to air this weekend about the Christopher Porco murder case has been delayed after the 29-year-old killer obtained an emergency court order to halt its premier.
The movie, called "Romeo Killer: The Christopher Porco Story," was set to air on Saturday, March 23, at 8 p.m. The movie portrays the murder, investigation and subsequent court case, along with "flashbacks." The credits had stated the tale is "inspired by a true story."
State Supreme Court Justice Robert J. Muller granted the motion and a temporary restraining order in a Clinton County Court, according to court documents provided by Lifetime Television. The documents show the motion was granted because the network conceded that parts of the movie were fictionalized.
Porco filed a motion on his own to stop the movie from airing. His defense lawyer, Terry Kindlon, said he knew nothing about the court order until this morning and expects it to be overturned.
(Continued on Next Page)
Prev Next
Vote on this Story by clicking on the Icon