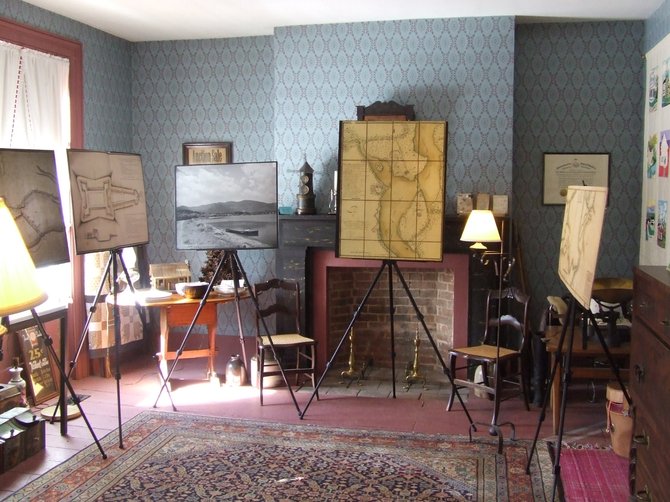 ALBANY COUNTY — It was a love of history that inspired Randy Patten to start collecting rare, colonial-era maps. Now, three decades later, he's sharing his treasures with the public for a unique exhibit in Colonie.
Running through May 5, the Historical Society of the Town of Colonie and the Albany County Historical Association are sponsoring the "Rare Historic Colonial Maps Exhibit" at the Pruyn House in Latham and King's Place in Albany. More than 70 pieces are hanging in the two historic buildings, including maps ranging from the 1750s and 1760s depicting early colonies and drawings from the Revolutionary War, French and Indian War and Fort Ticonderoga.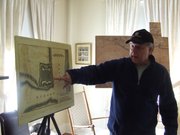 Patten, a trustee of the Historical Society of the Town of Colonie, said many of the maps from his collection came from the Library of Congress, the British Library and the New York State Museum. He obtained high-resolution copies of the maps and made sure they were reproduced with the original coloring and details.
"Even scholars interested in early American history have not seen these maps because they're so inaccessible," said Tony Brankman, another trustee from the Historical Society who helped Patten set up the show. "This is the first time so many maps have been put together in one exhibit."
The hand-drawn maps depict the layout of historic landmarks, including representations of how waterways were such an important access route for development.
"When the war ended, people moved the way they could ... through the waterways. (Everyone) went west, (and) traveled through waterways," Patten said.
Some of the maps are so rare they show sketches for designs that were never built due to the war. One map represents a fort that was about to be built at Lake George, next to what is now known as the Million Dollar Beach. The exhibit also has a photo of the Million Dollar Beach taken in the early 1900s.
(Continued on Next Page)
Prev Next
Vote on this Story by clicking on the Icon