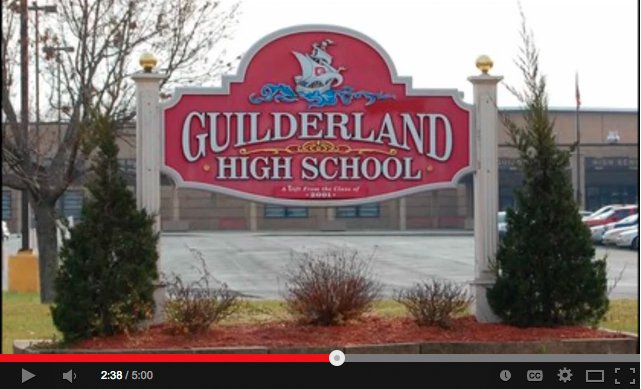 GUILDERLAND — Four Guilderland High School students have been suspended for posting a video to YouTube consisting of a rap song detailing alleged sexual encounters of students in the school.
High School Principal Thomas Lutsic said school officials were notified about the video on Tuesday, Nov. 12, "through various sources." The video, titled "Guilderland Sophomore Rap," featured an explicit rap song primarily describing alleged sexual activities of various students by name. District officials contacted YouTube Tuesday to remove a video, but the user had apparently removed it from the website later that day.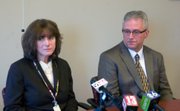 School officials said the exact motive or reasoning behind the students posting the video was not readily apparent.
"I don't think there was a concrete explanation of why it happened and why they did it," Lutsic said. "All indicated that it was a bad mistake."
All four suspended students were not sophomores, Lutsic said, but are boys attending the high school.
The district declined to disclose any further identifying information. Superintendent Marie Wiles said she did not want to identify the suspended students "in any way at this point."
Suspended students are required to have a superintendent's hearing within five days of their suspension, which will determine the full scope of disciplinary action.
The district spoke to the parents of the suspended students, and Wiles said there has been no push back from those parents regarding the suspensions.
"Put yourself in the role of a parent and think about how you would feel after hearing something like this, so it is mixed emotion," Lutsic said.
Since the video was posted online Monday when school was not in session for Veterans Day, several parents had already contacted the Guilderland Police Department about it, according to Lutsic.
Wiles said police may be conducting their own investigation, but it would be separate from the school's investigation.
(Continued on Next Page)
Prev Next
Vote on this Story by clicking on the Icon