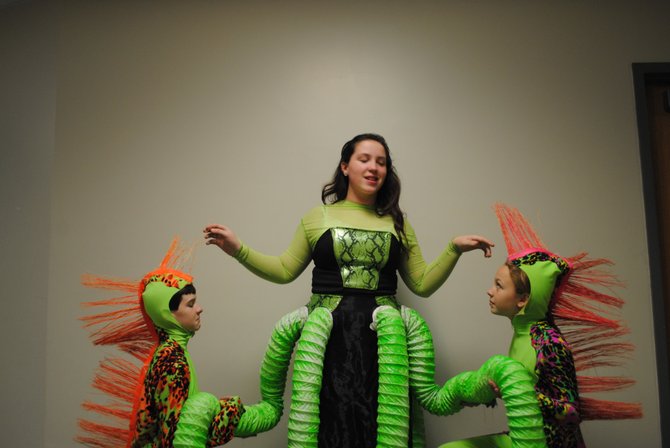 In the Voorheesville School District. drama club is not only about the actors performing on stage; it's about a school community coming together to work as a team.
"Every single person associated with a production, from cast to crew, from student to adult … we all have one single purpose: to create the best product we can," said Steve Suriano, Voorheesville Middle School's drama director.
IF YOU GO
• What: The Little Mermaid, Jr.
• When: Friday, Nov. 15, at 7:30 p.m., Saturday, Nov. 16, at 7:30 p.m. and Sunday, Nov. 17 at 2 p.m.
• Where: Voorheesville High School, 432 New Salem Road, Voorheesville
• How much: $10 adults, $6 students and children
Auditions for this year's middle school production of "The Little Mermaid Jr." began in early September when 60 students showed up to sing and read lines. By the end of the audition, 60 students remained.
"We don't cut anyone," Suriano said. "It's a policy the school has. If you want to be in the show, you are in the show."
Suriano said it's common to see some of the more experienced students helping the newcomers.
"Because we are united to produce the best product we can, everyone pulls for everyone else," he said. "All in aim of making everyone shine on stage."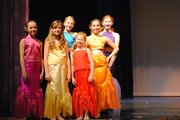 Eighteen students will be playing lead roles in the production, while the rest of the cast will be part of the ensemble.
Since not everyone can be a lead, Suriano said they like to incorporate the student's individual talents into the show. He said "The Little Mermaid Jr." has a nice combination of dialogue and music with large ensemble numbers allowing multiple students a chance to be on stage.
"We have about a dozen kids that have been dancing for eight or nine years, and we try to feature them in special numbers to highlight the talents that individuals have," he said.
(Continued on Next Page)
Prev Next
Vote on this Story by clicking on the Icon