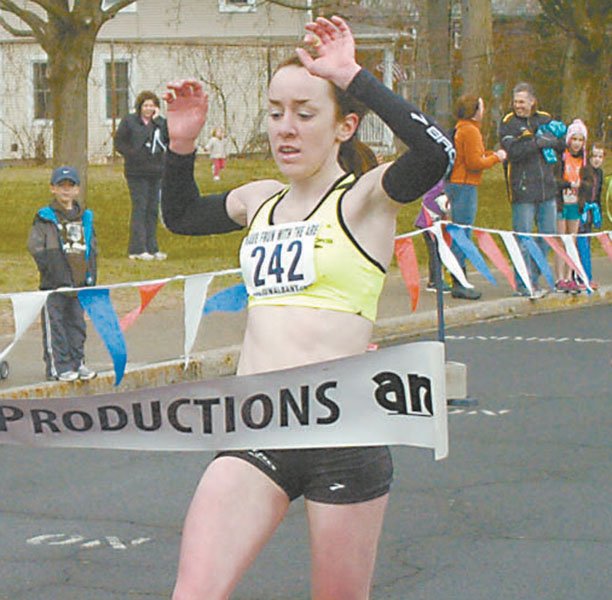 DELMAR — Aaron and Diana Knobloch know the drill now.
The married couple are in their second year of organizing the Delmar Dash, and Aaron said they used the knowledge they gained last year to get an earlier start in putting together the annual 5-mile race.
"We started thinking earlier about what we wanted to do with the race," said Knobloch. "We were learning last year."
The 26th edition of the Delmar Dash Sunday features one of the largest collections of Capital District road racing talent the event has seen in years. Besides defending champions Alex Paley (men) and Megan Hogan (women), the field includes the likes of Chuck Terry, Jaime Julia, Kevin Treadway, Christina Gracey, Kara Bertasso and Sara Dunham.
"We've got a lot of the really top-notch runners in the area," said Knobloch. "We do have our defending champions back, but we also have more depth of talent this year."
A reason for the increase in the number of elite runners is the timing of this year's Delmar Dash. Unlike last year's race, which was the day before the Boston Marathon, Sunday's race is two weeks before the marathon. Knobloch said that's allowing more of this region's elite runners to include the Delmar Dash as part of their training for Boston.
"Because of the timing with Boston, that helps a little, but I think more of the top runners are entering overall," said Knobloch. "It's going to be an exciting race for people to watch."
Gracey and Bertasso have both run sub three-hour marathon times, which should push Hogan in her quest to repeat as the Delmar Dash's female champion. Last year, Hogan set a course record by finishing with a time of 27:38, which also placed her fifth overall. On the men's side, Terry is a past Delmar Dash champion, having won the race in 2008, while Julia, Treadway, Ricardo Estremera and Tom O'Grady have ran well at other local races leading up to Sunday's event.
(Continued on Next Page)
Prev Next
Vote on this Story by clicking on the Icon