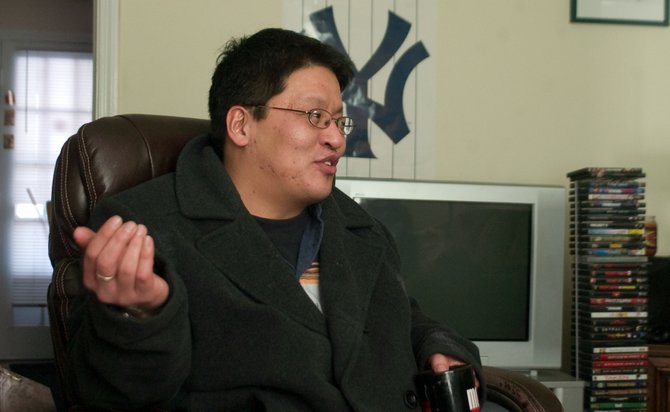 BETHLEHEM — Sticking to a schedule is important for Bart Goldstein.
His alarm is set each day for 8:15 a.m. He gets up, gets dressed, eats breakfast and takes his medicine.
Two days a week, Goldstein walks to his part-time job at Swifty's Restaurant and Pub in Delmar. There, he works for five hours each day helping unload the restaurant's delivery order and stocking it away. Other days he helps with the recycling or light cleaning. After his shift, Goldstein walks home and takes a nap.
On days he doesn't have work, Goldstein will go out and spend time with a friend. Sometimes they go out to eat at the Four Corners Luncheonette, while other times they go see a movie at Spectrum or do some shopping at Crossgates Mall.
About once a month, Goldstein goes to therapy at the Stram Center for Integrative Medicine in Delmar, and once a week he visits the Structured Day Program at Millview in Latham. He has a cleaning lady that comes occasionally, and on Sundays, his family drives up to spend the day with him.
All of these appointments Goldstein writes down in a large black day planner. He has to in order to remember the structure of his day.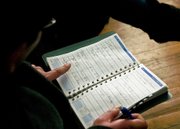 Although many might not suspect it when they first meet Goldstein, he is one of an estimated 5.3 million living with traumatic brain injury. One of the main symptoms of TBI is short-term memory loss.

"I remember loads of stuff from before the accident," said Goldstein. "I remember being little and going to the airport to pick up my little sister when she was adopted. Current stuff is more difficult."
The 29-year-old said the best way he can describe the lapse in memory is almost like a CD skipping.
"It jumps around a lot," he said. "Sometimes I can't take my memory for its true worth."
(Continued on Next Page)
Prev Next
Vote on this Story by clicking on the Icon