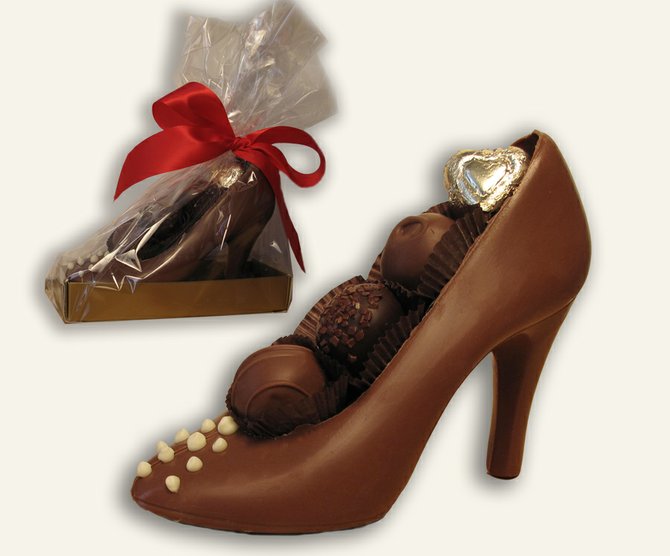 A chocolate high heel offers a different take on a sweet treat.
Stories this photo appears in:

Unique chocolate treats offer break from Valentine's Day tradition
While chocolate is often seen as a can't-fail Valentines gift, the traditional heart-shaped box of sweets might strike some as clichéd. But for those looking to stray from convention will be met with a sweet surprise at Capital District candy shops.