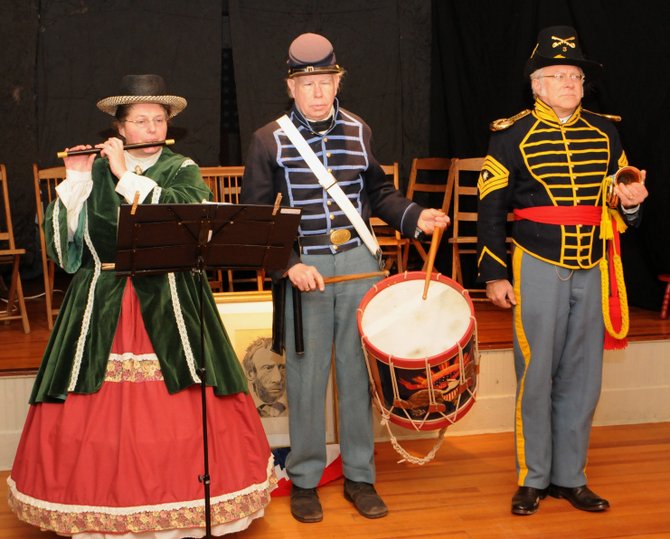 Bill Frueh, center, had been a member of the Village Volunteers Fife and Drum Corps of Delmar since graduating from high school. The Delmar native, who died Saturday, Feb. 9, will be remembered for his contributions to the re-enactment scene.
Stories this photo appears in:

Bill Frueh remembered as the heartbeat of Civil War reenactment scene
Delmar resident Bill Frueh, a favorite on the local reenactment and Civil War era music scene. died on Saturday, Feb. 9.