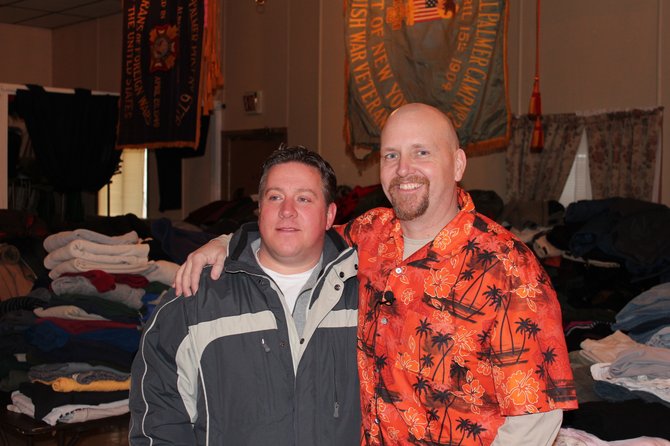 Albany County Executive Dan McCoy and VFW Post Commander Jimmy Ader at the first-ever "Freeze Out,' Saturday, Jan. 26. Post members are McCoy slept outside in the grueling winter temperatures to show concern for homeless veterans.
Stories this photo appears in:

Frigid call for help brings donations of winter clothing rolling in
The first-ever "Freeze Out" took place on Saturday, Jan. 26, into the following morning. More than 20 people slept outside on the lawn of the VFW Post at 525 Delaware Ave. to experience the grueling Capital District temperatures the way homeless veterans do.