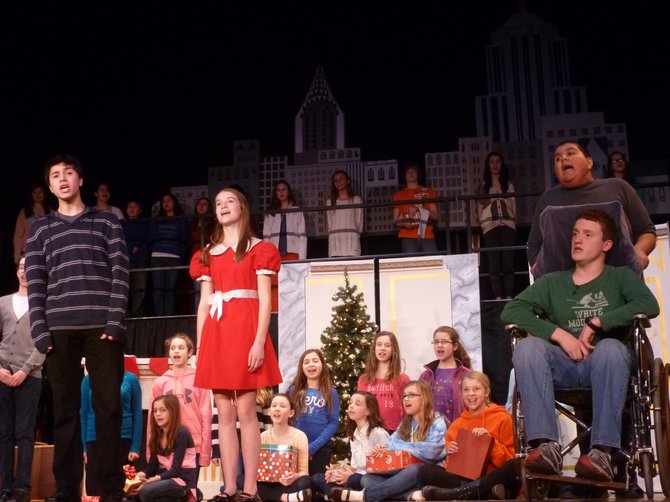 Emily Furlong, as Little Orphan Annie, and Lucas Martinez, as Daddy Warbucks, with the orphans. Bethlehem middle schoolers will perform "Annie Jr." Thursday, Jan. 31, at 7 p.m.; Friday, Feb. 1, at 7 p.m.; and Saturday, Feb. 2, at 2 and 7 p.m.
Stories this photo appears in:

Middle schoolers to perform 'Annie Jr.' four times
America's favorite redheaded orphan is coming to Bethlehem, and audiences have rarely seen such dedication from a cast.